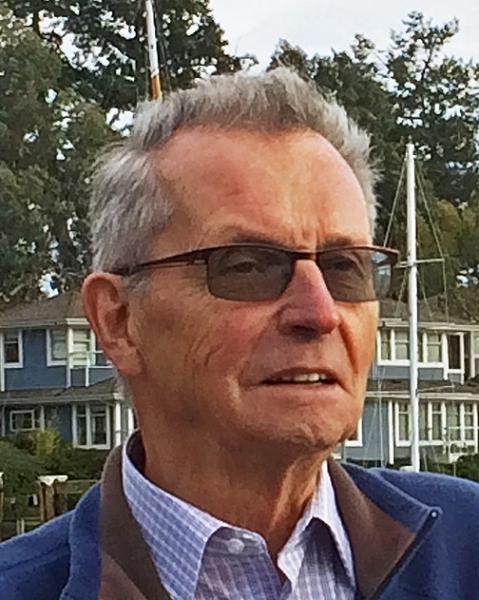 Gord Ellis, B.Sc., P.Eng.Associate Broker, Seniors Real Estate Specialist (SRES)
In 1978, after 20 years of diversified engineering experience, I entered the Real Estate profession at Kamloops, B.C. Primarily due to referrals from satisfied clients, I quickly became very busy. In 1988, my wife Sheila and I moved to the Fraser Valley for another fourteen years of successful Real Estate sales and project management, and in 2002 we moved to Salt Spring Island.With many years of diversified experience and successes as a marketing and sales consultant, and professional engineer, I am a dedicated professional ready to give you the very best service.
Having  moved many times, I understand the need to
 help the whole family
to find the right home, build new friendships, and adjust to a new neighbourhood and life style.
Over the years I have developed a consultative system of working with clients that consistently achieves excellent results. Part of my system goes far beyond normal real estate services to cover the entire moving process from your first thought to the final move. For details click Problem Solver.
I am married, have 2 children, and 4 grandchildren. Our hobbies are gardening, camping and traveling. Over the years I have been active in the Chamber of Commerce, Toastmaster's Clubs, and volunteering with Junior Achievement Project Business,  Western Canada Summer Games, and Islands Trust committees.
I am a Sustainability Broker, that is a Realtor dedicated to the policies and goals of sustainability. Sustainable Real Estate is in the business of promoting energy conservation and environmental awareness with the following goals:
1. Reduce home energy costs,
2. Increase the value of energy efficient homes,
3. Reduce energy reliance,
4.Leave the world a better place for future generations
Whether you are buying or selling, energy conservation and environmental awareness makes good economic sense.
What's in it for you?
1. You save on energy costs in the short term,
2. Sell your home for more in the long term,
3. Help fight climate change ,
4. Protect the natural environment ,
5. Improve air quality.
I am a real estate professional who has experience in senior's issues and am ready to help. After many years of working with seniors I recently expanded my knowledge of issues, services and options.
To achieve this goal I became certified as a Seniors Real Estate Specialist (SRES).  I think of myself not a "Realtor"," Engineer" or "SRES", but as "Problem Solver/Advisor". With this goal in mind, For those who need it, I have developed an extensive program of services addressing everything from your first thought to the final move.
The program guides you through investigating, decision making, planning, and managing.
For those who lack either the time or energy, my team will handle all the management and work involved in:
• Preparing your home for sale or continued living.
• Preparing your new home to make it comfortable and safe for you.
• Marketing and selling your home.
• Managing all the details of getting you ready to move and moving, including helping you pack and unpack if needed. For more details (click here), or for the SRES Brochure (click here)
In a nut shell, "WE MAKE IT HAPPEN!"
Buying or selling a home is a big decision. You need an experienced professional to guide you through this sometimes intimidating process with a minimum of stress. When you work with me, you can count on personal, attentive, patient service, backed by my thorough knowledge of Salt Spring. My negotiation skills and proven strategies are important, but most important is "I care about you".
While making sure that your interests are protected, my primary goal is to make your home buying/ home selling tension free and fun,
I take the time to fully understand your concerns, needs, and motivation.
I will help you understand the true value of the property that you are selling/ buying.
For a step by step description of the process  (click here).
Gordon William Ellis, B.Sc., P.Eng.
Associate Broker
Problem Solver/ Advisor
Pemberton Holmes Realty
Salt Spring Island
To contact me use the form in the right sidebar and I will get right back to you.